Tobiano
Summary
The tobiano pattern is often referred to as pinto, piebald (black and white) or skewbald (other colours and white). The tobiano gene produces white patches with pink skin - usually large, smooth-edged patches - on a different base coat colour.
Genetic testing for tobiano can tell you whether your horse has one copy of the tobiano gene or two (visual differences are not always present). It is also very useful when you suspect your horse or pony may carry multiple white pattern genes.
Gene or region and technical reference
Gene: inversion downstream of KIT (causative). Reference: Brooks et al. (2007)
Reported alleles
n. Test developed using animal controls.
TO. Test developed using animal cases.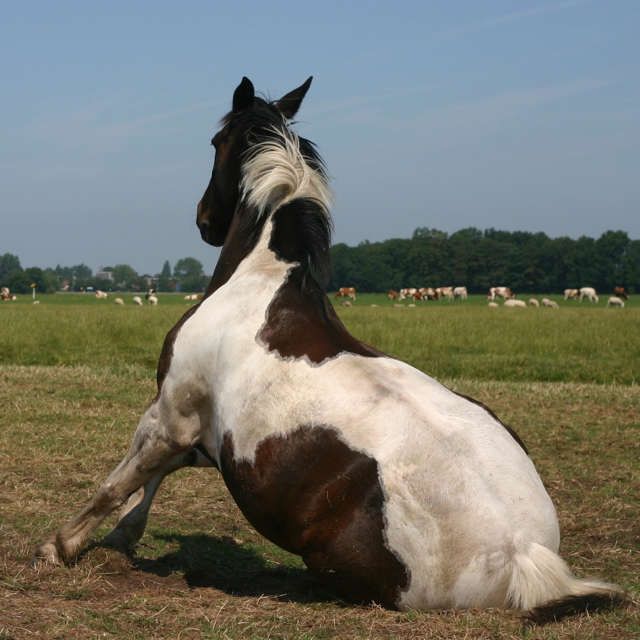 White patches caused by the tobiano gene often cross the spine.