Our last day of testing for the year will be 22 December. The lab will start up again on 2 January 2024.
You can still place new orders and send us samples while we are on break, ready for when we reopen.
Sabino 1
Summary
Horses that have inherited one copy of the version of the KIT gene known as sabino 1 generally have high socks to above the knees and hocks, belly splashes and large white markings on the face. They can also have roaning and or spotting extending up their mid-section.
Genetic testing for sabino 1 can tell you if your horse has this well-known gene. When sabino 1 is inherited in combination with another white marking gene (e.g. frame overo, tobiano, appaloosa or a second copy of sabino 1) the foal will be at least 90% white. These foals are frequently completely white.
You may also want to test for the related W20 gene.
Gene or region and technical reference
Gene: KIT (causative). Reference: Brooks and Bailey (2005)
Reported alleles
n. Test developed using animal cases.
SB1. Test developed using animal controls.
Panels: groups of tests that are often ordered together
This test is in the full colour panel.
This test is in the Gypsy health & colour panel.
This test is in the Miniature health & colour panel.
This test is in the patterns panel.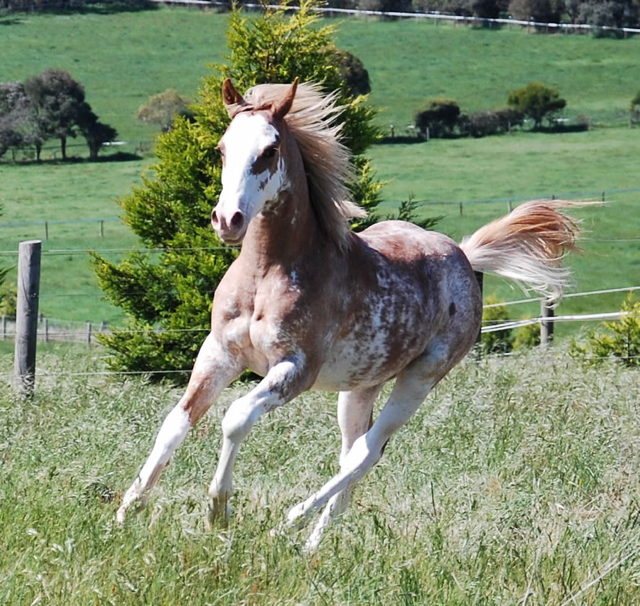 This illustration shows strong sabino-style markings. Not all horses with the sabino 1 gene have this much white.