Agouti (bay factor)
Summary
Agouti (ASIP) is the gene that controls black vs bay or brown coat colours. It can restrict black pigment to the points, creating bay or brown coat colours. Alternatively it can allow black pigment to be evenly distributed throughout the coat, creating the ever-popular black coat colour.
One of the most common reasons to test for black are to determine whether a horse is a faded black or a dark brown. It is also frequently used to see whether a horse is capable of producing black offspring.
Gene or region and technical reference
Gene: ASIP (causative). Reference: Rieder et al. (2001)
Reported alleles
A. Test developed using animal controls.
a. Test developed using animal cases.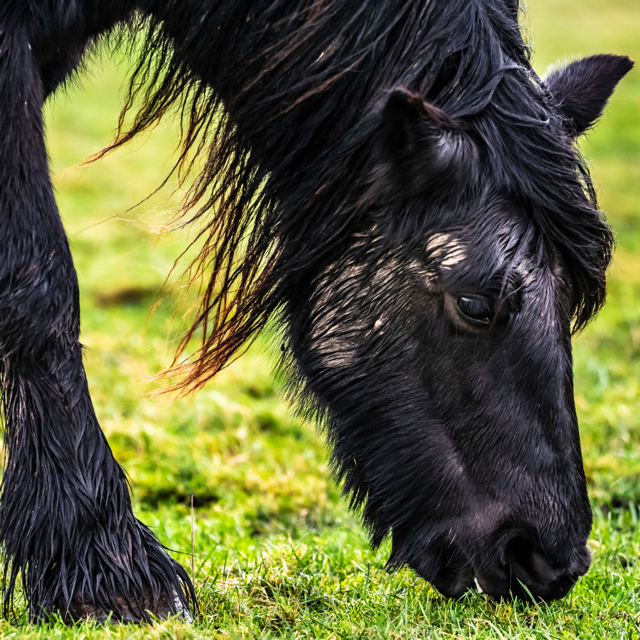 Like all black horses this muddy pony carries two copies of 'a' - the version of agouti the that allows black pigment to cover the entire body and not just the points.